MONSTER AREAS
Monsters in China (Jangan)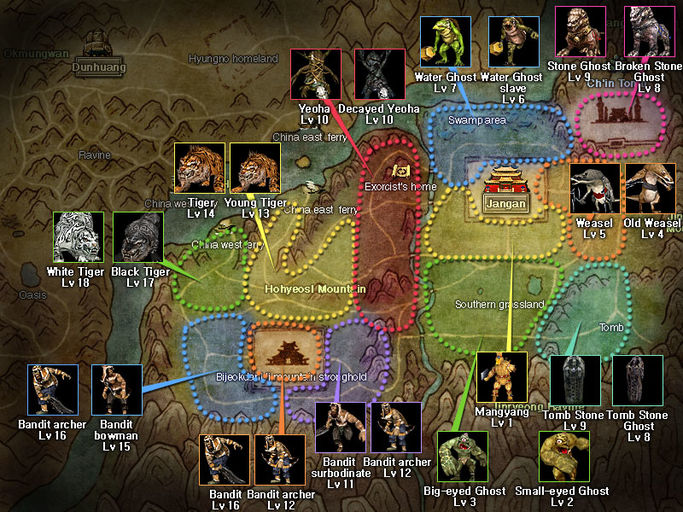 Monsters in Western China (Dunhuang)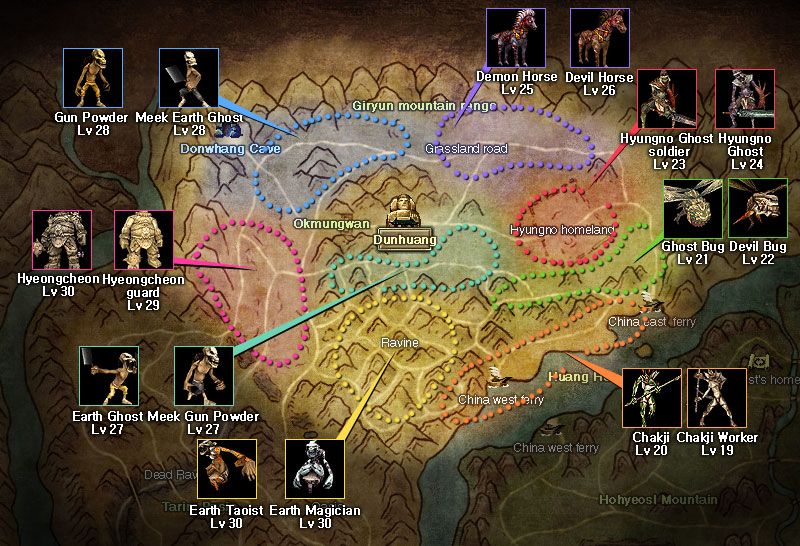 Monsters in Europe (Constantinople)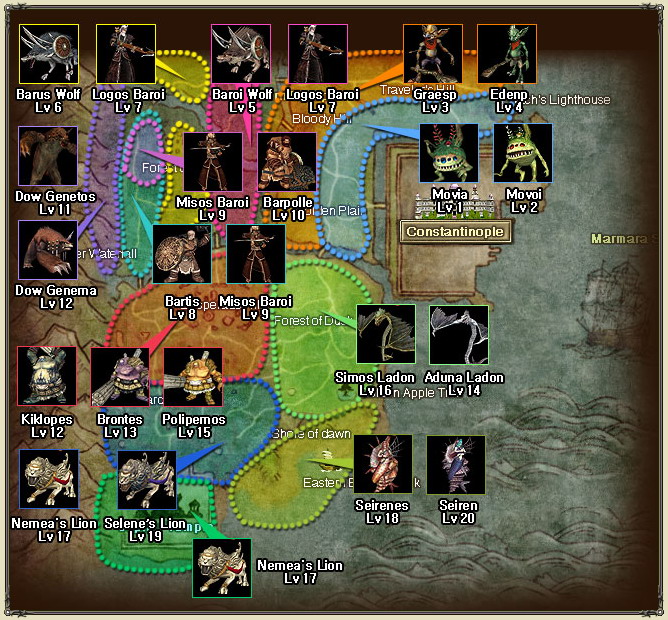 Monsters in Asia Minor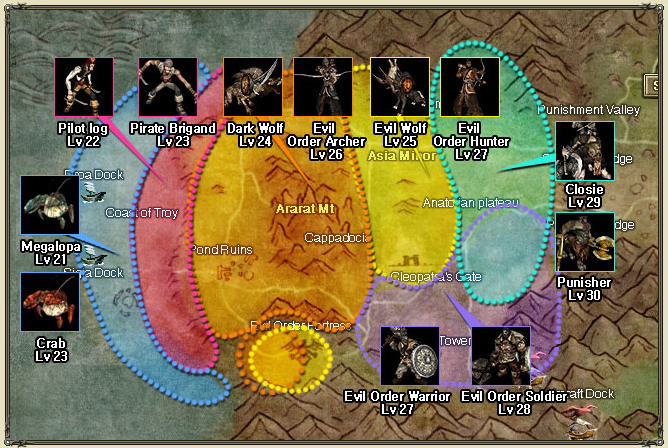 Monsters in Central Asia
Monsters in the Oasis Kingdom (Hotan)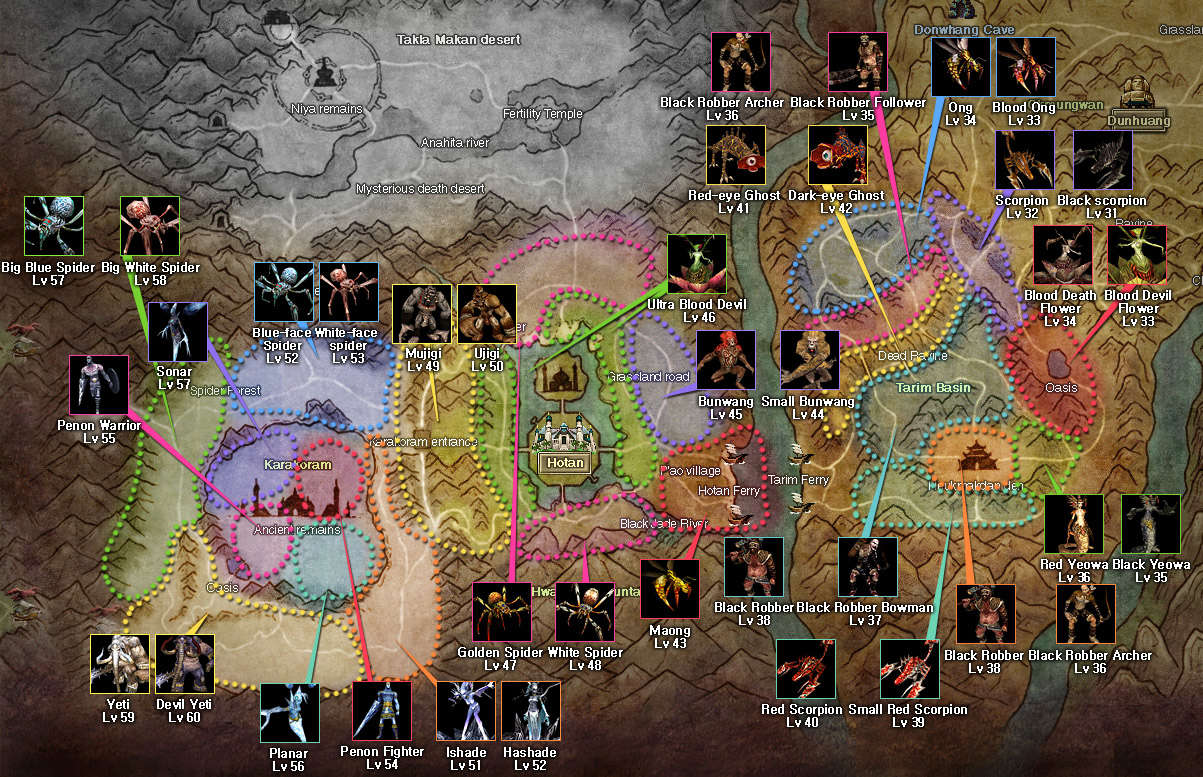 Monsters in Taklamakan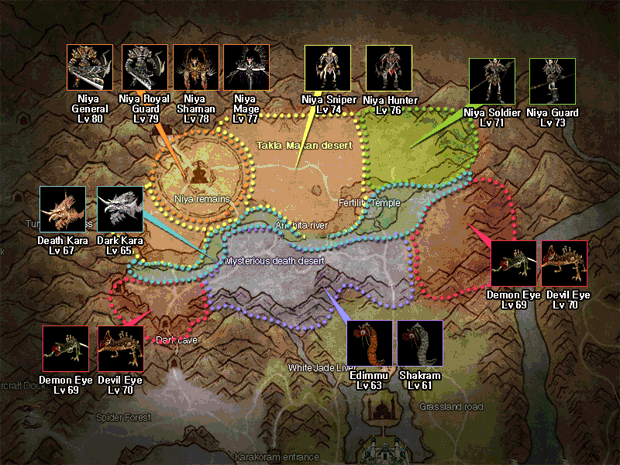 Monsters in Roc Mountain (West Asia)
Monsters in the mysterious TEMPLE OF JUPITER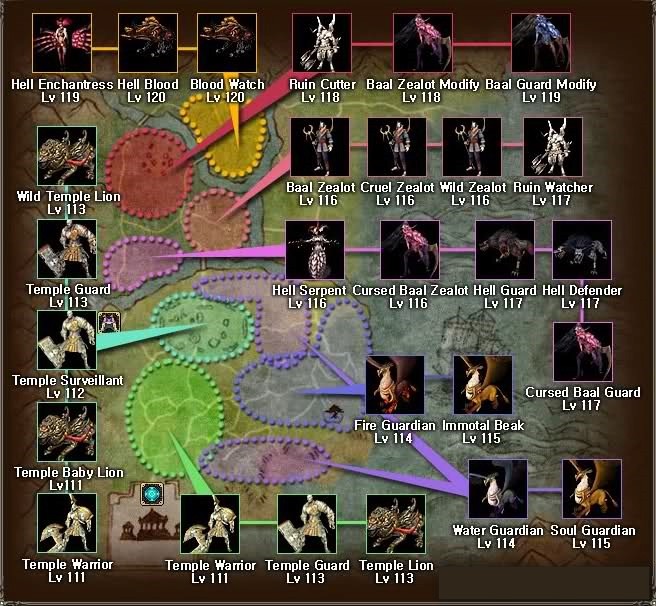 Monsters in Egypt (Alexandria lvl 95+)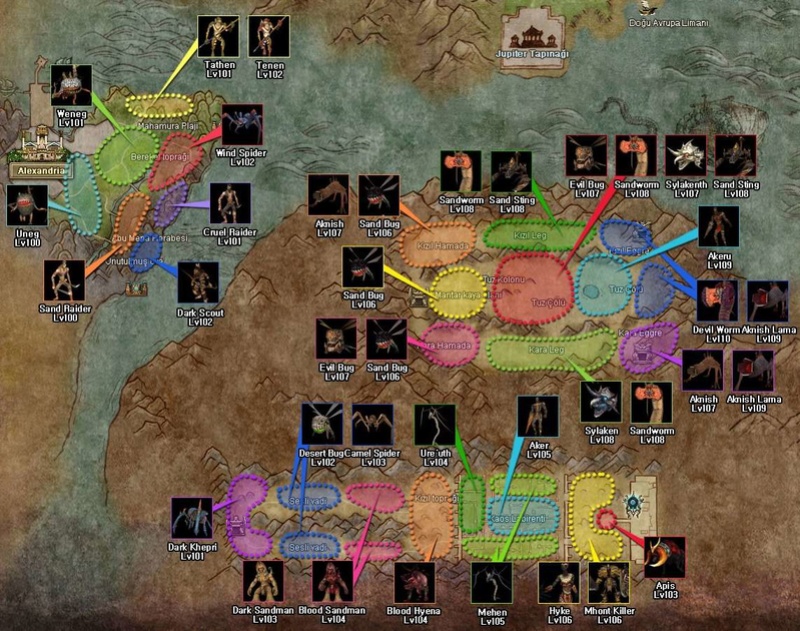 Area around Alexandria is free for all players, without any restrictions.

Grinding Area
Across river you can enter into 2 areas, one with lower mob, second with higher level mobs.

Unique Dungeon
On right side of map, you can enter to Unique dungeon. This dungeon is open while uniques spawn and it is 2times a day in fixed time, given by Joymax. Dont mess this area with Instance, it is not instance.